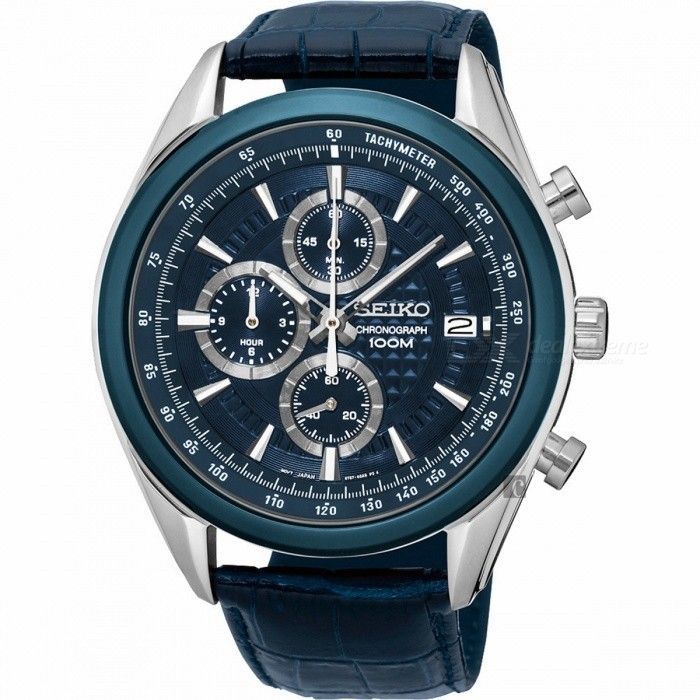 Brand: SEIKO Watch
Category: SEIKO CHRONOGRAPH
Product Code: SSB177P2
Availability: In Stock, Dispatched In 1-2 Working Days
Authenticity: 100% Original, Authentic, Brand New
SEIKO 100m Chronograph Gents Watch
Features:
• 100m Water Resistant
• Hardlex Crystal Glass
• 8T67 Quartz movement chronograph with date
• Leather Band
Seiko Watch comes with 1 year warranty
IMPORTANT NOTICE:
(1) WE ARE INTERNATIONAL DEALER SPECIALIZING IN WATCHES.
(2) OUR WAREHOUSE ARE AVAILABLE IN CHINA (ASIA), UK (EU), AND US.
(3) SHIPPING WILL TAKE BETWEEN 3-5 DAYS
(4) ALL ITEM SHIP FROM OVERSEA (NON-MALAYSIA) WILL BE SUBJECT TO 60-DAYS MONEYBACK GUARANTEE.
(5) THIS ITEM IS SHIP FROM :- SELANGOR
(6) Please note, where applicable, selection are based on picture sequence no.
#SEIKO #ORIGINAL #MALAYSIA-BASED